---
Our specials are constantly changing so contact us today,
for the most up to date discounts available when planning your next trip.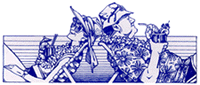 We'll get you there in style!
Home | Hot Site | Other Links | FTA Specials | Want Info |
Fremont Travel Agency
Fremont: (402) 721-1455
Wahoo: (402) 443-1515
Toll-Free 1-800-284-1455
All contents Copyright© 1997-2008, Fremont Travel Agency, Inc. All Rights Reserved.